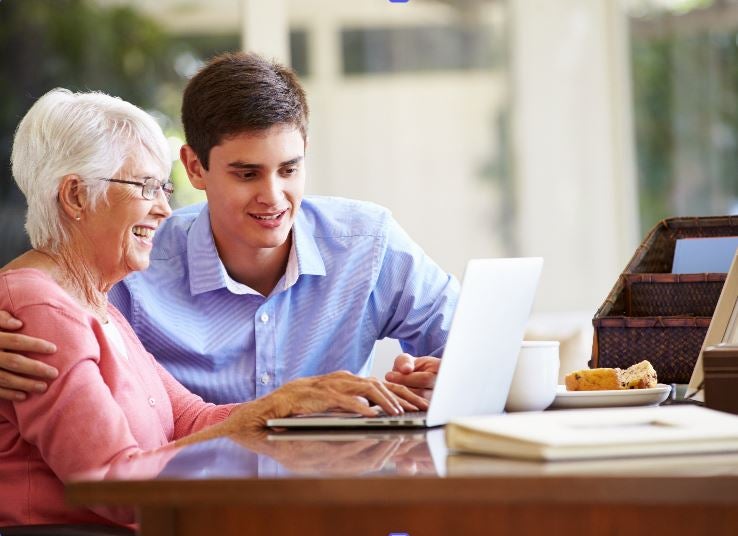 Connected Senior: Digital Literacy Program
Starting on October 12, 2023, working with our partners, we're launching our Connected Senior Program! This unique initiative is an effort between the Coos-Curry Electric Charitable Foundation, Beacon Broadband, Southwest Oregon Community College, and Brookings-Harbor High School. It's designed to bridge the digital generation gap by pairing seniors with high school students to teach them the fundamentals of computer technology. And here's the best part—it's absolutely free!

Session One Start Date: October 12, 2023
Session Time: 8:30 am
Subsequent Dates: October 19th, 26th, and November 2nd, 9th, and 16th.
Session Two Start Date: January 23, 2024
Session Three Start Date: April 4, 2024
Why Get Connected:
Stay Connected: In today's digital age, staying connected with loved ones, managing appointments, and accessing essential information online is vital. Our program equips seniors with the skills to stay connected with ease.
Enhance Digital Literacy: Learning the basics of computer technology opens up a world of opportunities. Seniors can explore new interests, access online resources, and even communicate with distant family and friends.
Bridge Generational Gaps: Our program fosters meaningful connections between seniors and high school students. It's a mutually beneficial experience, as seniors gain valuable tech skills while students gain hands-on teaching experience.
Cost: Absolutely free!

For any questions or further information, please call (541)254-9265
Connected Senior Sign Up Form